Roll over image to zoom in
Description
When you want the perfect balance of breakfast and dessert the only place to turn is Bam's Cannoli Vape Juice. Produced by the popular and respected One Hit Wonder manufacturing brand known for pushing the envelope within the vaping industry whether through flavor profiles or bottle sizes, Bam's Cannoli has become a hit within the vaping community and is a favorite amongst the dessert and breakfast enthusiasts of the world. Their original recipe, Original Cannoli, is now packaged in a 100ml bottle as opposed to the previous 90ml package of three 30ml bottles for a makeover to better communicate the delight of diving into the excitement and joy that a classic cannoli flavor with a twist can do.
From your very first vape of Original Cannoli your taste buds will be blanketed by a flavorful wave of fruity cereal flakes with a smooth and rich key lime cream taste lurking below. Once you start to expel the immense clouds from your lungs your tongue will notice a baked pastry flavor come in with a powdered sugar touch blending with the key lime and cereal flavors. As you expel the last bit of vapor into the air an aftertaste of multicolored fruit cereal flakes and key lime cream filling clings to your palate with a sweet and sugary touch.
We carry Original Cannoli by Bam's Cannoli here at Vape Juice in a 100ml chubby gorilla style squeeze bottle with 0mg, 3mg, and 6mg nicotine content options to suit your personal needs.
Flavors: Fruity Grain Cereal, Key Lime Cream, Pastry, Powdered Sugar
Bottle Size: 100ml
Nicotine Level: 0mg, 3mg, 6mg 
VG/PG Ratio: 70%/30%
Customer Reviews
Write a Review
Ask a Question
11/24/2020
Randy D.
United States
10/13/2020
Carlette T.
United States
Great company
I love original cannoli Bam! It's light & sweet and the VapeJuice co. are super nice! I get my order in 1 1/2 to 2 days, what I love the most is if I have any problem what so ever vapejuice takes care of it pronto! (Only had 1 issue and it wasn't vapejuice fault but they still took care of it) 100% satisfied customer!! Thank you!!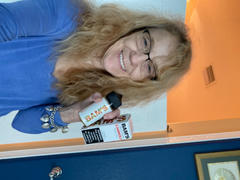 09/04/2020
Jeremy s.
United States
Never arrived
I talked to the fed ex driver and he said it was sent back to you